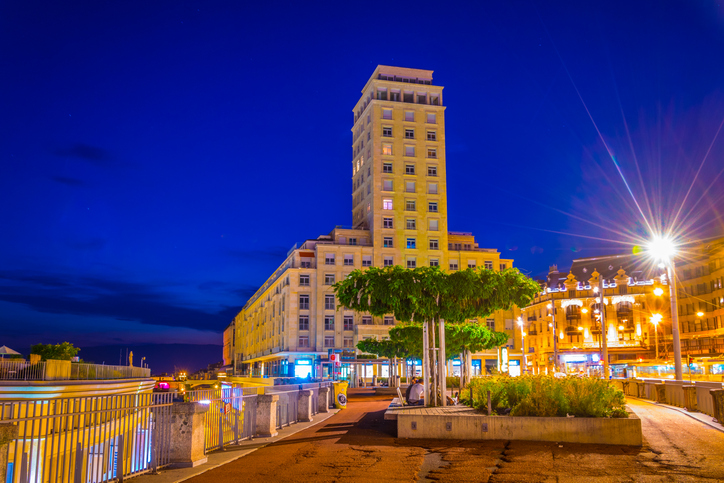 Welcome to Bel Air
Bel Air is one of the most exclusive addresses in the entire country. Sitting on the foothills of the Santa Monica Mountains, its long and winding roads roll up and down the hills. Behind the lush greenery stand discrete luxury estates. This is where you go when you want to hide behind the curtain of privacy.
Low-density neighborhood
Stunning hillside views
Secluded atmosphere in the city
24/7 security
Central location
Scroll down to learn more about Bel Air →
The location
---
Bel Air is a Westside neighborhood, with two gates serving as the main access points: East Gate and West Gate. Surrounding communities include Beverly Glen, Westwood, and Sherman Oaks. Bel Air is a part of the so-called Platinum Triangle, along with Holmby Hills and Beverly Hills.
From Bel Air, Beverly Hills is six miles away. Downtown Los Angeles is a 30-minute drive, and LAX is 25 minutes away by car.
Established in 1923
---
Bel Air came to be in 1923, when Alphonzo Bell Sr. came to town. A multi-millionaire and real estate developer, he owned a farm in Santa Fe Springs and wanted to expand his portfolio. And so, he bought another property in today's Bel Air Road.
Bell Sr. got in touch with Mark Daniels, a landscape architect. Together, they worked on a master plan and divided the ranch into large lots. His wife then entered the fray and christened the streets with Italian names.
Not long after, Bell Sr. built the Bel-Air Country Club.
The real estate market
---
Bel Air's location and the exclusivity it promises continue to make it a highly sought-after address for many. The decision to divide the community into large residential lots paved the way for Bel Air to have one of the lowest population densities in Los Angeles County. Today, it has a population of under 8,000 residents.
The generous land offerings also set up the stage for sprawling estates and expansive mansions to dominate homes for sale in Bel Air. Dense shrubbery and gates hide these multi-million dollars from street view.
There is a wealth of architectural styles available in Bel Air. There are contemporary homes, stylish mid-century modern abodes, Georgian Revival estates with handsome pilasters and Palladian windows, impressive French-style mansions, and rustic villas inspired by the Mediterranean, among others. Standing alongside these pictures of luxury are more modest residences, also in a variety of designs.
The Bel Air lifestyle
---
Bel Air is purely residential. As you step out of the neighborhood, however, everything Los Angeles and Beverly Hills have to offer are within reach.
Dining in Bel Air
Shopping in Bel Air
Options for retail therapy are never far away from Bel Air. The Glen Center, located north of the neighborhood, has a wide selection of boutiques and restaurants (such as Il Segreto). Sunset Plaza and Downtown Santa Monica are both a short drive away from Bel Air, as is Beverly Hills and its shopping hubs.
Schools in Bel Air
Educational opportunities also come aplenty in Bel Air, which further boosts its attractiveness as a place to live. There is a great selection of both public and private schools, and then options for higher learning located nearby.
Bel Air is served by the Los Angeles Unified School District (LAUSD). There are two public schools located inside the neighborhood: Roscomare Road Elementary and Community Magnet Charter School. As for private schools in Bel Air, there are several, including Marymount High School, Westland School, the Mirman School, and John Thomas Dye School.
For further learning, the American Jewish University is in Bel Air. Meanwhile, the University of California, Los Angeles (UCLA) is approximately only 2.4 miles away from the neighborhood.
Live in Bel Air
Explore Bel Air real estate with a Los Angeles realtor. Get in touch with me today at 310.927.2777 or estates(at)FlorenceMattar(dotted)com to find your dream home in Bel Air.