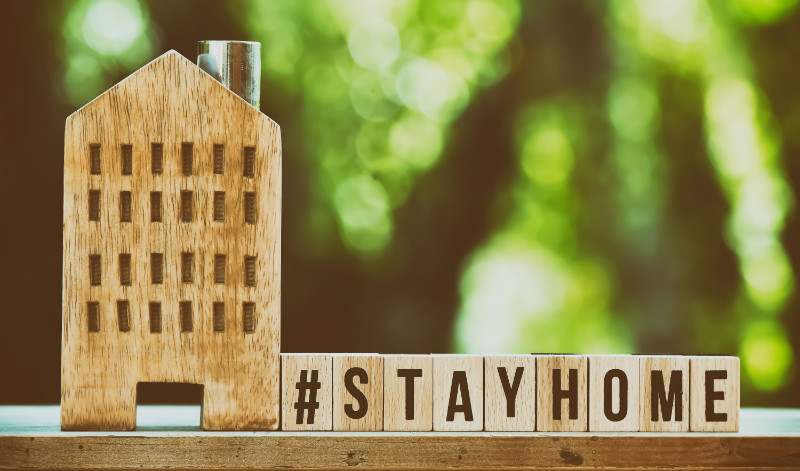 Without a doubt, the effects of the coronavirus outbreak can be felt in many aspects of life. In real estate alone, we're seeing a low number of active listings on the market. Mortgage rates are also markedly low with bouts of volatility from time to time. There are blocks in supply chains, causing delay in real estate development and construction work. 
But what about luxury real estate? What is the impact of the COVID-19 pandemic on this market?
Home sales are low
With lockdowns as well as social and business restrictions, the real estate industry as a whole had to pause when the coronavirus started to spread in the United States. Potential buyers delayed their plans of purchasing real estate, while there are sellers who chose to take their properties off the market for the meantime. So, it comes as no surprise that this period saw low numbers in home sales. 
Luxury home buyers are being careful
Although cities are slowly opening up and restrictions are being relaxed, there is still an air of uncertainty all over the country. Some states are seeing an increase in positive cases and experts are divided on when the outbreak will peak in the United States. 
Because of this uncertain future, luxury home buyers are being cautious with their real estate investments. And with this attitude, we can expect home sales to be slow to increase in the next couple of months. 
Wealthy foreign buyers will be absent from the scene
A lot of countries across the globe have yet to open their borders to international travel. As a result, jet-setting foreign buyers, which have always been an important part of the luxury housing market, are either absent or just as cautious as affluent American luxury home buyers. 
It appears that the prestige or location of the luxury property has little to no effect in enticing luxury home buyers from here or abroad to make a purchase.
There are still opportunities for motivated luxury buyers and sellers
All things considered, there is still activity in real estate, particularly in the luxury sector. Demand for homes in general remains quite high, and some sellers are taking advantage of this situation. And while most home buyers remain skittish, the most motivated and enthusiastic luxury home buyers are enjoying the pick of the lot with little competition. 
Changes in how we do real estate business
Low home sales and cautious luxury home buyers aside, the processes for buying and selling homes are also significantly affected by the physical distancing guidelines enforced because of the pandemic. Here are some changes to anticipate when you decide to buy or sell a luxury home in the time of COVID-19:
The shift to digital marketing: Buyers are using the Internet more than ever to explore what's currently on the market, while sellers are ramping their online marketing efforts to attract potential buyers. In the latter, we're seeing more people invest in virtual tours and walkthroughs, as well as better listings. There is renewed interest and emphasis on home staging, real estate photography, and real estate write-ups.

Sellers are also spending on social media as well as online ads in order to connect with prospective buyers.

No open houses: For the meantime, sellers have cancelled open houses in favor of virtual tours and walkthroughs. Showings, however, can still be arranged but on a limited basis. There are also sellers that impose certain requirements such as loan pre-approval before being invited for an in-person showing.

Drive-by appraisals and inspections by video: Buyers and sellers are not the only ones observing social distancing guidelines. Real estate professionals such as inspectors and appraisers are, too. So far, there are inspection companies that have started to offer remote inspection services. There are also banks and lenders that send appraisers to do drive-by appraisals

Electronic closings: Whether you are buying or selling Los Angeles luxury real estate, make yourself familiar with e-closings. This is the process where documents (whether it's for your mortgage or for the real estate transaction itself) are signed electronically. E-closings meet social distancing requirements. They are also convenient, with the documents stored digitally.

For mortgage e-closings, take note that remote online notarization is not allowed in California. You might have to meet in-person with your preferred bank or lender to sign documents and finalize your application.
We can help you navigate Los Angeles luxury real estate in the time of the coronavirus pandemic. Contact us today at 310.927.2777 or Estates(at)FlorenceMattar(dotted)com for more information.