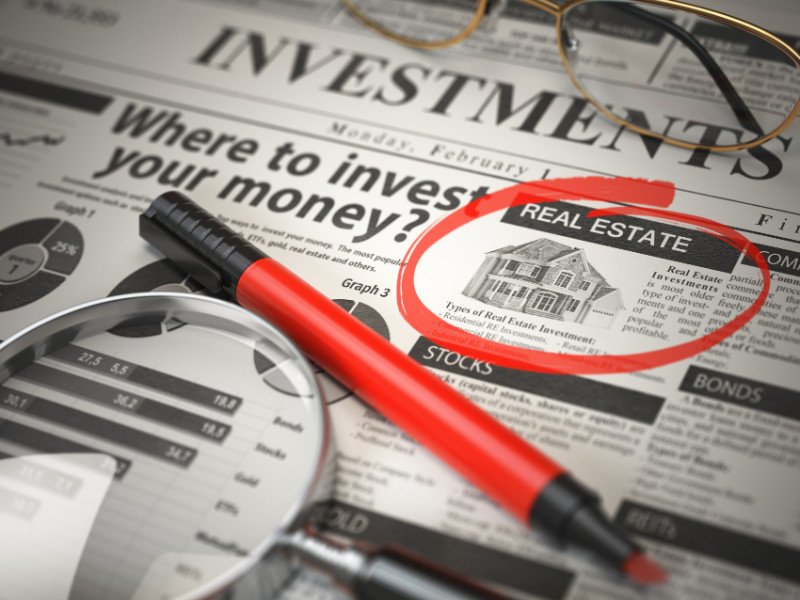 Were you thinking of selling your home, but the COVID-19 pandemic forced you to put a hold on your plans? You are not alone. But as restrictions gradually loosen up in Los Angeles, the time might be ripe to revisit your goal.
Is it a good time to sell your house?
The outbreak brings certain challenges to the home selling process, mostly because of the stay-at-home order, social distancing guidelines, and the pandemic's effect on the mortgage industry. But other than that, it certainly isn't the worst time to sell a home. Here are two reasons why.
First, there is still a strong demand for homes in Los Angeles' housing market. Certain places are also gaining a lot of attention, particularly the suburbs as well as communities that seem more remote than others. Second, the housing supply is currently low. Plenty of home sellers pulled their properties off the market when the pandemic hit. And although listings are slowly starting to pick up, there is still an imbalance between the demand for housing and the supply.
As real estate activity starts to increase thanks to Los Angeles' gradual reopening, it might be a good idea to get a headstart in selling your home. 
How do you sell a house during a pandemic?
We want you to be able to sell your home fast and for a great price, but with the COVID-19 outbreak yet to pass, we'll have to insert modifications to the home selling process. These are mostly to follow social distancing guidelines and help curb the spread of the coronavirus. 
As usual, find a real estate agent in Los Angeles, preferably one who has experience in digital marketing and remote home selling. Make sure your finances are covered and your property ready for the sale. Then, do the following:
Invest in digital real estate marketing

Most people looking to buy a house in Los Angeles at this time will start their search online. As such, it's important that your online listing makes a great first impression. Home staging, a strong headline, and write-up, not to mention a set of listing photos that show off your property's best assets, will make potential buyers reach out to you.

Limit the number of visitors

To maintain social distancing, it's a good idea to limit the number of home buyers visiting your property for a showing. You can set a number (say, only two to three home buyers at a time) or only entertain one buyer per showing. It depends on you. Showings can be on a by-appointment basis.

It can be time-consuming, so to make it worthwhile, you have the option to only allow homebuyers who are pre-approved to schedule a showing. As for the others, the following item will do.

Do virtual tours and live walkthroughs of the home

If showings are for enthusiastic home buyers, virtual tours and live walkthroughs are for those who are "just looking." These means of showing your home to interested parties is also a great way to give them a taste of what your property has to offer. If they love what they see, they can phone or email your real estate agent to inquire about showings.

You don't have to do both virtual tours and live walkthroughs. You and your agent can shoot a video going through the home and upload it so it can be replayed over and over again. Live walkthroughs, however, are interactive. Your agent will be able to answer any questions that pop up and discuss home features that potential buyers are particularly interested in.

Maintain the cleanliness of your home

Since people will be going in and out of your property for showings, make sure it is always clean and disinfected for the next home buyer. You can set up a small disinfecting station at the entrance of the home, complete with alcohol, sanitizers, face masks, gloves, and booties. Consider setting up a small sign to remind visitors not to touch door handles, light switches, knobs, and surfaces.

After every showing, disinfect the home. Make sure to wipe frequently touched surfaces thoroughly.

Use teleconferencing platforms

Potential buyers will naturally have questions. And meetings are required for negotiations. Instead of meeting face to face, use teleconferencing platforms to talk about matters. There are also e-signing programs your party and the buyer can use to sign documents.
The most important advice in selling a home during a pandemic is to take your time. Expect delays and prepare for them accordingly. And when you find yourself stressed about the process, take a break. We will take care of things for you. Contact us today at 310.927.2777 or Estates(at)FlorenceMattar(dotted)com to explore your options in the Los Angeles real estate market.